Graphic and web design for business and education
"Tim is one of those wonderful designer/developers who likes to collaborate with clients and writers to ensure the best creative and marketing results possible. He is great at understanding clients' needs and delivering websites that not only look great, but also provide a great user experience."
Definitely our best booth yet. We received many compliments and so many leads! Everyone loved our new website and other vendors/competitors noticed our new image and complimented. You all did an outstanding job putting together a great image for our company. It definitely showed this past week at the AHIMA conference.

Thank you so much!
Tim does a great job of bringing all the components together, marketing, branding, web and print design, in an easy to use effective way that gets your message across.
"You are awesome! …Thanks for everything that you have done to make my website awesome!

I Really Really love it!"
"I am using my new email, I love that. And I received my stickers and book stuff id yesterday. Plus the envelopes. I got great feedback on it and for the cards.

Yippee!"
"Tim gets the job done, gets it done right, and maintains a calm and organized approach in the midst of a complicated and continually evolving process. He is a pleasure to work with. Very professional. He is a vital member of our web development team and we don't know what we would do without him."
"Tim is friendly, knowledgeable, and has great ideas that go beyond graphic design for making your brand the best it can be."
"Very timely response. Tim has been there every time we have had an issue.

Thank you!"
Contact me at
tim@timjohnsondesign.com

or

415-717-7889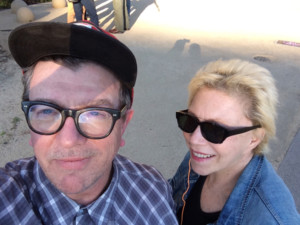 Forever graphic designer. My wheelhouse is creating custom visual languages that help systematize effective business communication and can quickly telegraph who businesses are, what they do, what they offer, as well as be remembered. Ultimately persuading the target audiences to choose them over their competition.
My Wheel Houses
tim johnson
2017-10-20T15:30:43+00:00
Brand Design
Web Design
Logo Design
Art Direction
Photo Editing
Palette Design
Information Graphics
Print Design
Visual Identity Systems
Editorial Layout Design