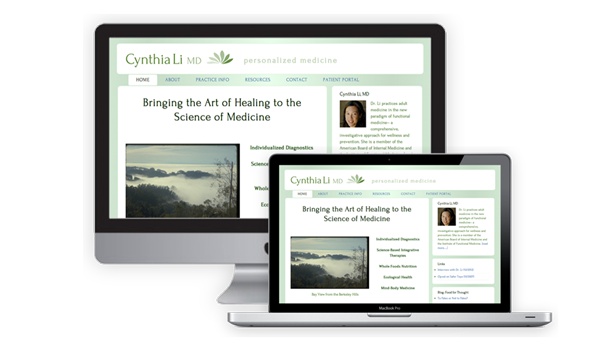 Cynthia Li is a growing number of medically trained doctors who are embracing holistic approach to health care.
Goal:
Create vehicle for branding and promoting Dr. Li's skills and practice
Problem
Created a branding scheme that would relate and focus on the professional and holistic approach to while maintaining some of the traditional practices as well. At the same time not looking like a cheesy "green" everything site.
Solution
Carefully and methodically developed a brand system that included development of color palette, typography and symbol (logo),
layout of landing page and the configuration of the entire site.
What worked
Dr. Li had already put together a site on her own through her host which actually worked on an amateurish level. It also gave me better insight early as to what appealed to her
Results
Too soon to tell. But Dr. Li love site and its usability and began posting to it immediately which is always gratifying not to mention the SEO benefits. It also survived the friends and families tests.